Nigeria Elections: How Fake Websites Use False Stories To Attract Views And Ads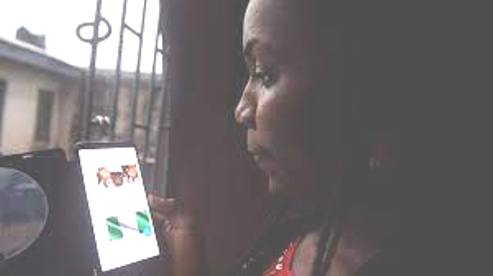 LAGOS SEPTEMBER 15TH (NEWSRANGERS)-Several websites established around the time of Nigeria's general elections in February 2023 are reaching thousands of people while spreading false news, the BBC has found.
A high number of adverts on the websites mean they can be profiting from the spread of disinformation.
They weave false stories with factual news about sports, entertainment, and politics – with some publishing as many as 700 pieces per month. They also favour or attack politicians in Nigeria.
Almost seven months after the fiercely contested elections, the country remains deeply divided, as witnessed in the reaction to last week's ruling on the opposition challenge to the results.
The disinformation spread by these websites may be fuelling these divisions.
Lawyer Mojirayo Ogunlana remembers that in the lead-up to the elections, she saw stories being shared on Twitter, now known as X, from websites she had never heard about before. Many were also reaching her WhatsApp groups.
She says the amount of fake news was overwhelming. "There was hardly a day without fake news making the rounds on social media. It was making me lose trust," Ms Ogunlana says.
Disinformation researcher Mayowa Tijani follows the websites' growth. He says they caused a "clear impact" on elections because their narratives became national conversations. And they continue to push false stories, he says.
"Now, when one of them comes up with a false story, there is a high chance that the other websites will pick it up and it becomes very influential on social media. They help push it further and it goes offline and spreads even more, becoming the dominant narrative," he says.
The BBC Global Disinformation Team analysed three of these new websites: Podium Reporters, registered in 2021, Reportera, in July 2022, and Parallel Facts, in May 2023.The timing of their creation had a reason, according to Mr Tijani.
First, he says, it appeared that the websites were trying to help elect certain candidates. But he believes their publishers also wished to "get good ad revenue on their sites".
We spoke to media consultants to find out how much these websites may be making.
IT and Digital Marketing consultant Yusufuddeen A Yusuf says they can make anywhere between $100-$10,000 (£80-£8,000) a month.
"High-engagement stories lead to heavy traffic, which means high ad revenue," he says.
But Adebayo Ilupeju, a digital media and PR Consultant at Africa Media Works, says that because these websites are fairly new, they might not yet be making a profit. "It is an investment," he says.
We reached out to Podium Reporters, Reportera, and Parallel Facts. They did not respond to our e-mails with questions about the false news on their websites and their potential ad revenue.
During the electoral campaign and after, all three main candidates were subject to inaccurate news stories published by the websites we analysed.
Bola Tinubu of the ruling APC was elected president in a tight race with 37% of the votes. His election is still being contested by the second- and third-placed candidates, Atiku Abubakar of the PDP and the Labour Party's Peter Obi.
Last week the election tribunal rejected their challenges but they have said they will go to the Supreme Court.
Politicians also shared stories from the websites, helping their popularity. Festus Keyamo, current Minister of Aviation and Aerospace Development, for example, shared several Podium Reporters stories during the elections.
Mr Obi participated in two Twitter Spaces with Parallel Facts, one of which made the website's engagement grow from less than 10,000 mentions to 40,000 mentions between May and July 2023.
The website is owned by Kingsley Izuchukwu Okafor, who describes himself as interested in tech, PR and against "bad governance" on his social media accounts. He has previously shared a photo of Peter Obi, saying "Obi is the man".
The website has this slogan: "No Clickbait, No Propaganda, and No Fake News". But our findings show otherwise.
In a period of one month, between 19 June and 15 July, the BBC counted several news stories containing falsehoods on Parallel Facts' website. A story published on 27 June claimed that Yakubu Mahmood, chairman of Nigeria's Independent National Electoral Commission (Inec), was "trying to criminally give APC 25%" of the votes in Abuja.
But there is no evidence that Inec or Mr Mahmood altered the results of the elections in the capital as claimed.
Although many false stories like this have been debunked by fact-checking agencies, they still remain on air or uncorrected.
Reportera is another website which leans politically towards the Labour Party. In a pinned tweet, it declares it does not recognise Mr Tinubu's government.
In a period of one month, the website published four verifiably false stories, including one that claimed that President Tinubu actually came third in the election.
It also misrepresented a BBC investigation on the vote. In a story published on 28 June, Reportera claimed that the BBC "concluded that there was a clear case of voter suppression" and Mr Tinubu could not have been declared the winner.
But there was no such conclusion in the BBC investigation. This showed that in some areas in Rivers State, votes accruing to Labour Party had been reduced and those of the APC inflated.
Using publicly available results obtained from Inec's results-viewing portal, the BBC was able to show that the Labour Party should havescored the highest number of votes in the state, instead of Mr Tinubu. But we had no evidence this was the case elsewhere in the country and so could not say that he should not have won the election.
The story said that Reportera did a "review", without showing how it came to the conclusion of Mr Obi's alleged win. Instead, it pointed to its Twitter poll in which 93% of over 31,000 respondents said that Mr Obi won the election.
More recently, the owner of the website, Nnamdi Ibezim, admitted in a statement to have published a story "based on a rumour". On social media, Mr Ibezim describes himself as an entrepreneur and a polymath.
His website's story, published on 6 August, said that former Minister of Works and Housing in Nigeria Babatunde Fashola was helping judges of the Presidential Election Petition Tribunal write verdicts in favour of the APC.
Mr Fashola subsequently announced he had written a petition to the Inspector General of Police accusing Repotera of "False Allegation and Cyberstalking". Mr Ibezim reported that his brother Chike Ibezim was arrested by the Department of State Services (DSS) on account of that publication and released a statement claiming the arrest was unconstitutional.
The Nigerian Police confirmed it had arrested Chike Ibezim.
Meanwhile, the website Podium Reporters publishes favourable stories about the ruling APC.
On 4 July, 2023, it published an opinion article about the Indigenous People of Biafra (Ipob), a separatist group declared a terrorist organisation by the Nigerian government.
It contained a number of false allegations. It claimed, for example, that Mr Obi's candidature was "formally adopted" by Ipob. Associating Mr Obi with Ipob is a common narrative in Podium Reports' stories – we counted seven in a period of a month.
Both Mr Obi and his party have denied links to Ipob, and the group has never openly endorsed him.
We couldn't establish the ownership of Podium Reporters
BBC NEWS
For advert placement, events coverage, media placement, public relation consultacy and further inquiries please whatsApp 2348023773039 or email: labakevwe@yahoo.com
Short URL: http://newsrangers.com/?p=115148
Posted by
News Rangers
on Sep 15 2023. Filed under
National
. You can follow any responses to this entry through the
RSS 2.0
. You can leave a response or trackback to this entry