Nigeria Saves $1.32bn In Two Months By Scrapping Fuel Subsidy-President Tinubu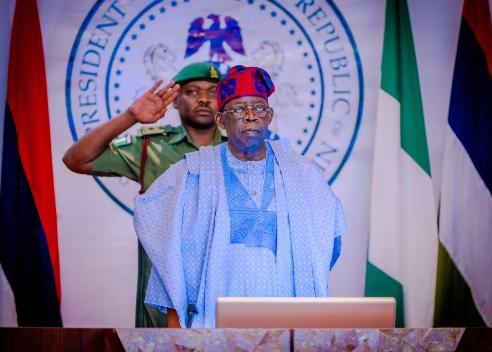 LAGOS AUGUST 1ST (NEWSRANGERS)-Nigeria has saved over 1 trillion naira ($1.32 billion) in just over two months by scrapping a popular but costly subsidy on petrol and moved to unify its multiple exchange rates, President Bola Tinubu said on Monday.
Tinubu is under pressure as prices soar following the country's boldest reforms in decades, which labour unions say have hurt the poor.
A meeting between unions and government to try to avert a planned strike from Wednesday ended without an agreement late on Monday, union officials said.
In a television broadcast, Tinubu defended his decision to scrap the petrol subsidy, which he said benefited a few elites and that the reforms would help boost the economy.
"In a little over two months, we have saved over a trillion naira that would have been squandered on the unproductive fuel subsidy which only benefited smugglers and fraudsters," Tinubu said.
The president said he was aware of the hardship caused by removing the subsidy and was "monitoring the effects of the exchange rate and inflation on gasoline prices," adding that he would intervene if and when necessary.
The World Bank said last month Nigeria could save up to 3.9 trillion naira this year alone after Tinubu's reforms but warned of growing short-term inflationary pressures.
Unions are pressuring Tinubu to offer relief to households and small businesses. Tinubu announced a 500 billion naira package which includes mass transit buses and cheap loans to farmers and small businesses to boost employment.
Earlier on Monday, the government said it had released grains to families, directed authorities in public schools to defer hiking school fees and will provide buses to ease transport costs for students. It also plans to set up a fund from the subsidy savings to build infrastructure.
"Sadly, there was an unavoidable lag between subsidy removal and these plans coming fully online. However, we are swiftly closing the time gap," Tinubu said.
Reuters
Short URL: https://newsrangers.com/?p=112856
Posted by
News Rangers
on Aug 1 2023. Filed under
National
. You can follow any responses to this entry through the
RSS 2.0
. You can leave a response or trackback to this entry