N2.9trn Meant For Govt Projects Diverted To Personel Use During Buhari's Reign-New EFCC Boss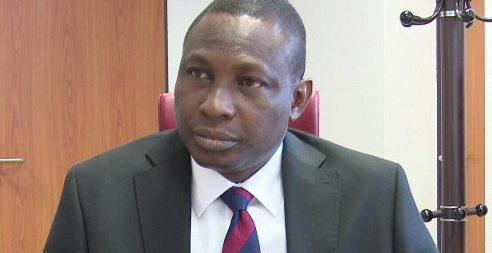 LAGOS OCTOBER 20TH (NEWSRANGERS)-The new Chairman of the Economic and Financial Crimes Commission (EFCC), Ola Olukoyede, says about ₦2.9 trillion meant for some government projects was diverted into personal use by contractors between 2018 and 2020.
The period mentioned by the new EFCC boss falls within the administrative time former President Muhamadu Buhari.
Mr Olukoyede disclosed this on Wednesday when he appeared before the Senate for screening.
The upper chamber confirmed him after the exercise.
"I did a survey between 2018 and 2020 on 50 entities in Nigeria, both human and corporate entities. I picked just one scheme, one specie of fraud, which is called contract and procurement fraud. I discovered that within the three years, Nigeria lost N2.9trn," the EFCC chairman said.
Mr Olukoyede said the stolen funds during the period under review would have been used for useful government projects, if the former authorities of the anti-corruption agency had prevented it from being diverted.
"When I put my figures together, I discovered that. If the country had prevented the money from being stolen, it would have given us 1,000 kilometers of road, it would have built close to 200 standard tertiary institutions. It would have also educated about 6,000 children from primary to tertiary levels at N16m per child.
"It would have also delivered more 20,000 units of three bedroom houses across the country. It would have given us a world-class teaching hospitals in each of the 36 states of the country and the Federal Capital Territory.
"This is where we are coming from, this is where we are. Where we are going, it depends on the decision the Senate would take this afternoon."
Transparency
Mr Olukoyede assured that his administration as chairman of the EFCC would be transparent and accountable.
He said he will introduce a transactional credit system that will prevent Nigerians from purchasing luxurious properties by cash in order to be able to monitor financial transactions of some individuals.
"Without downplaying the importance of enforcement. There is what we call a transactional credit system. If we continue to allow Nigerians to buy houses, cars and other luxurious properties by cash, because we don't have an effective credit system, 1,000 anti-corruption agencies will not do us any good and that is the reality.
"We must create an atmosphere to make sure that people have choices. If I don't steal money, can I afford to train my children in school with good standards? If I don't steal money, can I buy a car after I have worked for five years? If I don't steal money, can I put a three room bungalow in place after I had worked for 20 years?
"An average Nigerian does not own a home, when he has the opportunity, he would steal. Even if he did not have the opportunity he would create one," he said.
Court Cases and technicalities
The EFCC chairman stressed that for proper justice to be delivered on fraud allegations, judges must look beyond technicalities when deciding judgments.
He recommended that cases on fraud allegations should not exceed more than five years from the High Court to the Supreme Court.
"In order to encourage our criminal justice system to work, the substance should be taken above technicalities. We must encourage our criminal justice system to adjudicate in such a way that it will not drag for a very long time. Prosecution should not be allowed to last for a maximum of five years from the court of first instance to the Supreme Court.
"The Senate can work on that very seriously. If we make the administration of the criminal justice system really work, you will see the great work the anti-corruption agencies are doing,," Mr Olukoyede stated.
Premium Times
For advert placement, events coverage, media placement, public relation consultancy and further inquries please whatsApp 2348023773039 or email: labakevwe@yahoo.com
Short URL: https://newsrangers.com/?p=116635
Posted by
News Rangers
on Oct 20 2023. Filed under
National
. You can follow any responses to this entry through the
RSS 2.0
. You can leave a response or trackback to this entry