Good Education Remains Best Investment For Girl Child- Peter Obi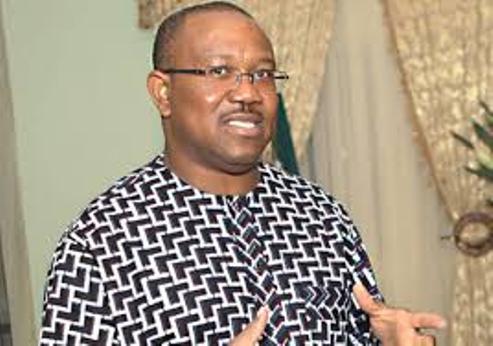 LAGOS OCTOBER 11TH (NEWSRANGERS)-The Presidential Candidate of the Labour Party, Mr. Peter Obi, emphasized that investing in quality education, particularly at the elementary level, is the most valuable commitment for the benefit of the girl child. He stated that through a solid education, the girl child gains the empowerment needed to unlock her full potential and fulfill her life's purpose.
Obi made the remarks in his message on the occasion of the International Day of the Girl Child. He expressed deep concern that ineffective governance and political misconduct in the country have consistently hindered the prospects of Nigerian youth, particularly the girl child. He pointed out that the insufficient allocation of funds for education in Nigeria has created significant barriers, making it especially challenging for many young girls to access quality education.
"In addition to inadequate government funding for education, the pervasive insecurity in various regions of the nation, as well as various socio-cultural factors, persistently obstruct the education of the girl child in Nigeria. Reports indicate that approximately 1.3 million girls discontinue their education annually, failing to progress beyond the last year of lower secondary school, which is Junior Secondary School three (JSS 3).
"In 2022, girls made up 60% of the 18.5 million out-of-school children, resulting in approximately 10 million girls being deprived of education. Regrettably, the numbers have since worsened. This dire situation exacerbates gender inequality, with only 1 in 4 girls from impoverished rural backgrounds successfully completing their Junior Secondary school education in Nigeria. The current challenges faced by Nigerian girl children on their path to success and societal impact are indeed substantial," Obi explained.
Further, Obi says it is imperative that we establish a secure and nurturing society where the girl child can thrive, develop, and realize her full potential without constraint. We must prioritize increased investment in education, strive for gender parity in school enrollment, and work towards creating a safer nation for our children.
"By taking these steps, we can initiate the return of the 22 million out-of-school children in our nation to classrooms and equip the girl child with the knowledge, skills, and strong ethical character necessary for her to flourish and excel not only in Nigeria but also on the global stage," Obi concluded.
For advert placement, events coverage, media placement, public relation consultancy and further inquiries please whatsApp 2348023773039 or email: labakevwe@yahoo.com
Short URL: https://newsrangers.com/?p=116327
Posted by
News Rangers
on Oct 11 2023. Filed under
National
. You can follow any responses to this entry through the
RSS 2.0
. You can leave a response or trackback to this entry