2023: Nine Reasons Why  Tinubu Will Be Heavily Defeated In Yoruba Land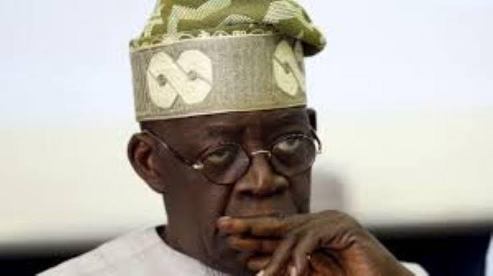 By  Johnnyessence
LAGOS JANUARY 20TH (NEWSRANGERS)-1. The Elites in Yoruba land are against Tinubu bad leadership in Yoruba especially not involving in series of political debates in Yoruba land. The elites find a move where they compare Buhari with Tinubu style of leadership especially when Buhari was dodging debates and interviews from journalists in 2015. Don't forget that Buhari case of avoiding debates in 2015 wasn't worst than what we see  in Tinubu APC presidential flagbearer this year 2023. The Yoruba Elites aren't supporting Tinubu presidential candidacy with this body language in avoiding presidential debates in the press houses.
Tinubu used Muslim-Muslim tickets in order to secure huge bloc votes in Yoruba land, with this moves, Yoruba Christians and Yoruba Muslims finds it bad in religious balance in Nigeria politics. In 22 century, Religious balance play huge role in Nigeria politics. Yoruba Christians both old and young electorates vowed to reject Yoruba Muslim APC Presidential Candidate Tinubu in the poll. Yoruba wants balanced Religious political figure in power in 2023.
The bad governance of Buhari in Yoruba Land will affect Tinubu's sympathy votes in Yoruba Land. The great people of Yoruba land are badly affected by thw bad governance of Buhari government for the past 8 years in government. Upon the huge support of Yoruba electorates in 2015 and reelection of Buhari in 2019, up till today, Buhari has not fulfilled his promises in Yoruba land upon having A Yoruba Professor of law and a Yoruba man as his V.P. This will badly affect Tinubu and APC in February 25th presidential poll.
Tinubu sympathy votes has reduced tremendously since the poor outcome of his cousin, Oyetola in the last year July 16th governorship election in Osun State. It really dealt with Tinubu sympathy votes. Infact, in Osun State, Tinubu will lose huge chunk votes in Osun State on February 25th presidential poll. Osun state people see Tinubu as wicked and selfish man in the leadership position in Yoruba land. No Tinubu investments in Osun State upon the huge kickbacks he got from the APC governors every month. In Yoruba Land, the Electorates prefer a foreigner than a betrayal Tinubu that loves to sell Yoruba people for a pot of porridge. Yoruba people reject that. That's why in all Atiku Abubakar presidential campaign in all Yoruba land, Yoruba people troop out enmass to welcome Atiku Abubakar in the land. They love Atiku Abubakar and his style of politics in Yoruba Land. Atiku Abubakar messages are very clear to the electorates in Yoruba Land especially the Yoruba people.
ENDSARS massacre that happened on October 20th , 2020 is still in the minds of Yoruba youths and the old ones too. This incident will make Tinubu to lose huge votes of Yoruba youths to Atiku Abubakar of PDP on the Election Day.
Bad Buhari economic policies and insecurity in Nigeria political space will really dealt with Tinubu Presidential candidacy. This is what Yoruba people are talking about much especially the youths that will partake in the presidential election on February 25th presidential poll. The adults in Yoruba Land especially the pensioners and workers are frowned at APC style of leadership for the past 8 years in power. Tinubu will be rejected in the poll with this bad governance of APC.
Tinubu bad Health conditions will affect his voting strength in next month presidential election. People talk more of Tinubu health challenges. Most of the people, both elites, young and old people I interviewed severally said they can't cast their votes for Tinubu that's a sick man and he can't perform any magic with the health challenges he has.
Aregbesola-Tinubu clash in Yoruba Land will really dealt with Tinubu presidential candidacy. Up till today, Aregbesola campaign house in Osogbo never has Tinubu campaign pictures on it. This never happened since 2007 since Aregbesola comes to Osun politics from Lagos State. Scheming out The Minister of Interior, Aregbesola from the Tinubu campaign council will really spell doom to Tinubu presidential bid. Infact the Top faction of APC in Osun State vowed to work against Tinubu presidential candidacy in Osun State and Yoruba entirely.
Tinubu refused to speak on restructuring, Yoruba elites frowned with this move by the APC government. Since 2015 Buhari led government came to power, they refused to adopt Jonathan confab reports on restructuring, the elites, youths and adults. PDP and other parties are talking much on restructuring, so far since last year, Tinubu never talks more on restructuring. Tinubu will be rejected in Yoruba with his body language on restructuring of Nigeria. Tinubu will be rejected in the February 25th presidential poll.
I'm your friend Johnnyessence, I'm a political analyst, I love to fight for the People's right. Speaking the truths to power is my concern. I love to support party that will do the needful in power especially fighting for the common man on the streets. I love to speak truths as it's.
Kindly follow me on my facebook handle here as @AdegbolaJohn and on Twitter as @AdegbolaJohn3.
Thank you.
Short URL: https://newsrangers.com/?p=100296
Posted by
News Rangers
on Jan 20 2023. Filed under
National
. You can follow any responses to this entry through the
RSS 2.0
. You can leave a response or trackback to this entry