Peter Obi Slams Tinubu's Lawyers In Finals Address Over Warning On 'Anarchy'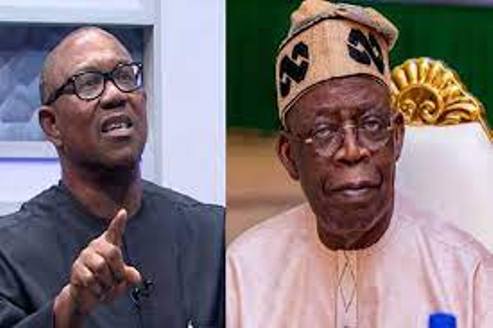 LAGOS JULY 23RD (NEWSRANGERS)-The Labour Party presidential candidate Peter Obi has attacked the lawyers of President Bola Tinubu, Vice President Kashim Shettima and the All Progressives Congress, over their warning of possible anarchy if the 25 February election was upturned on account of the non-uploading of the election results on INEC portal.
In the final written address submitted to the Presidential Election Petition Court(PEPC) on 20 July, Obi berated Tinubu's lawyers for going too low.
"This is a cheap, misguided and destructive blackmail clearly intended to target the country's judicialism and constitutionalism. It also aims at cannibalising our democracy", wrote Obi's 72 lawyers, led by Dr Livy Uzoukwu, a senior advocate.
There are 13 other senior advocates in Obi's legal team and 58 other lawyers.
The 42 page address re-argued the four planks of the issues presented to the PEPC for determination and as grounds to disqualify Tinubu and Shetiima and cancel the election.
Obi's lawyers claimed Shettima should be disqualified because he was nominated as senator and vice President at the same time. They claimed that Tinubu should be disqualified on account of the $460,000 forfeited to the U.S. government in 1993.
"The virus of the statutory and constitutional disqualification of the 2nd and 3rd respondents( Tinubu and Shettima)as candidate in presidential election renders their purported return/declaration as the winners of the election invalid, null and void and liable to be set aside""
The lawyers also argued that the election should be cancelled because INEC failed to upload polling unit results on its IREV.
The fourth plank is that the Tinubu and Shettima failed to score 25 per cent of the votes cast in Abuja, the Federal Capital.
Please read the full submission here: Peter Obi Final Written Address
PM NEWS
Short URL: http://newsrangers.com/?p=112311
Posted by
News Rangers
on Jul 23 2023. Filed under
National
. You can follow any responses to this entry through the
RSS 2.0
. You can leave a response or trackback to this entry